THE VOICE OF WISDOM
<![if !supportEmptyParas]> <![endif]>
<![endif]-->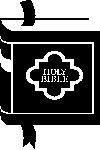 Does not Wisdom cry out, and understanding lift up her voice?  She cries out.  .  .  at the entrance of the doors:  "Listen, for I will speak of excellent things, and from the opening of my lips will come right things; for my mouth will speak truth; wickedness is an abomination to my lips.  All the words of my mouth are with righteousness; nothing crooked or perverse is in them.  They are plain to him who understands, and right to those who find knowledge. I, Wisdom, dwell with prudence and find out knowledge and discretion.  Now, therefore, listen to me, my children, for blessed are those who keep my ways.  Hear instruction and be wise, and do not disdain it.  Blessed is the person who listens to me, watching daily at my gates, waiting at the posts of my doors.  For whoever finds me finds life, and obtains favor from the Lord; but he who sins against me wrongs his own soul; all those who hate me love death.  Forsake foolishness and live, and go in the way of understanding."
Proverbs 8:1, 3, 6-9, 12, 32-36, 9:6 NKJV
MY TESTIMONY
<![if !supportEmptyParas]> <![endif]>
Friends often ask what motivates me to be so committed to this work.  Of course, I want to please God, to fulfill His plan for me.  But every ardent activist has a testimony of how his/her personal background brought him/her to be so passionate.  Here is my testimony:
      I am Jewish.  I lost relatives in the Nazi Holocaust.  Although there were some brave gentiles who risked their lives to help Jews, the majority of gentiles in Germany ignored the Holocaust.  Thus they betrayed us. 
      We have a duty to speak out against oppression and injustice.  To do otherwise would be to betray the most vulnerable members of our society.  Abortion is a grave injustice. It is another Holocaust, taking place in this country, in our own community.  And I will not ignore it.
<![if !supportEmptyParas]> <![endif]>
ON A PERSONAL NOTE
<![if !supportEmptyParas]> <![endif]>
<![endif]-->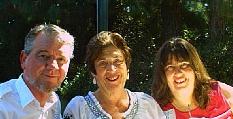 Here is a recent photo of me with my mom and my step-dad. 
<![if !supportEmptyParas]> <![endif]>
THE CARE TEAM IS GROWING
<![if !supportEmptyParas]> <![endif]>
<![if gte mso 9]> <![endif]><![endif]-->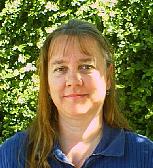 Let me introduce you to our newest volunteer. 
Leigh is new to sidewalk counseling.  Cheryl recruited her.  Leigh had been praying for God to show her how He wants her to serve Him, and when Cheryl approached her about CARE, Leigh knew that this was from the Lord.  She is very effective.  She is outspoken, passionate and compassionate.  And she has a servant's heart.  God has already used her to help abortion-bound moms choose life.  Leigh attends Grace Community Church.  I am grateful that God has brought Leigh alongside me. 
<![if !supportEmptyParas]> <![endif]>
<![if !supportEmptyParas]> <![endif]>
SUCCESS STORIES
<![if !supportEmptyParas]> <![endif]>
Last month, we saw more than a dozen moms change their minds and choose life.  Praise the Lord!  Here are 2 of the stories.
"Flee from this place":  As we watch cars slow down to pull into the parking lot or find curb parking, we pray, asking the Holy Spirit to tell them to flee from this place.  We have seen this prayer answered.  They drive away. 
<![if !supportEmptyParas]> <![endif]>
Certainly not!  "Emily" came for an abortion because she already has two children, and she and her husband don't want another.  I asked her about her spiritual condition, and she said that she knows Jesus as her Savior. 
We talked for about 20 minutes.  I went over a number of Scriptures with her, including Romans 6:1, which says "What shall we say then?  Shall we continue in sin that grace abound?  Certainly not!"    I explained that as a follower of Jesus, she has died to her old self and been raised up to new life (Romans 6:3-11), and that we are to walk in the Spirit, not in the flesh, and we have the power to say "no" to sin (Romans 8:I-15).  We discussed other Scripture passages, too, but I don't have space to tell all of them.
I explained that it is statistically very unlikely that she and her husband would stay together after an abortion.  And I asked her: "If you have this abortion and then you get a divorce, wouldn't that be worse than any hardship you may experience by having another child?"  And she said, "Yes." 
      At the end of our conversation, she asked me to leave her alone so she could think it over.  So I gave her some space, but I stayed near the entrance to the building, talking with other ladies, so I know that she didn't go in.   Praise the Lord!
<![if !supportEmptyParas]> <![endif]>
APPEAL
<![if !supportEmptyParas]> <![endif]>
<![endif]-->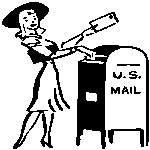 My dear friends, do you want to see this ministry continue to grow?  Do you want me to have the means to devote myself to this ministry full time?  Your generosity makes this work possible.  Please use the enclosed envelope to send the best gift you can.  Please consider a monthly commitment of $30, $50 or $100.  Make your checks payable to Cherish and Respect Everyone.  Thank you for your support.
<![if !supportEmptyParas]> <![endif]>