August 14, 2001
BABIES SAVED
In May a mother and daughter arrived at RMCW to have the daughters child killed. After speaking to them, they agreed to go with us to the CPC.
On July 6, a mother decided to let her baby live after being encountered during our Face the Truth Tour stop in Richmond.
SOUTH CAROLINA SHOW THE TRUTH TOUR
In late June, Caleb, Christian, Gabriel and I joined our South Carolina brethren on their first Statewide tour.
VIRGINIA FACE THE TRUTH TOUR
During the first week of July, we toured the State with our large graphic signs and distributed nearly 10,000 pieces of literature. The tour was a great success and much good was accomplished.
MARYLAND FACE THE TRUTH TOUR
Caleb and I just returned from a tour which traveled through Maryland, Delaware, DC, and Northern VA. This was Maryland's first tour and I was pleased to be able to help them out.
LIBERTY HOME
We have had a mother and her child living with us for several months now. Please pray that she will submit her life to the Messiah.
NEW OUTREACH TOOL
We looking into the possibility of getting to bus or box van to convert into a TRUTH TRUCK. This will be a traveling educational tool which will be taken to college campuses, events, concerts, etc. We need to raise the funds for this project. We need approximately $5,000.00 to $8,000.00 to buy a vehicle and have it outfitted to take on the road. Please give toward this project. Several trucks of this type are in operation around the nation, and they are unparalleled at successfully getting the truth out. Contact me for details and please let others know about this need. We can make a huge impact in Virginia and the surrounding states with this tool. Please give.
For the Least of These,
Denny Green
Life and Liberty Ministries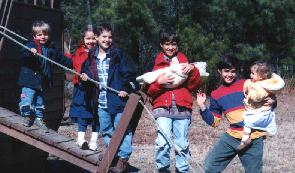 A picture of our beautiful babies!
---
Life and Liberty Ministries home page